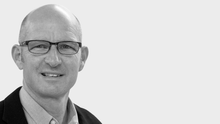 Prior to embarking on my real estate career, I spent over 25 years selling in the
apparel and footwear trade through out New Zealand. During this time I established
solid business relationships and built and maintained a successful and loyal client
base. I also became the owner of successful North Shore based corporate apparel
business; In2Lifestyle Ltd in 2006.
My ability to quickly grasp the needs of customers has led to many successes over
the past years namely the success of In2lifestyle and the growth and management of
an iconic New Zealand sports footwear brand Lydiard Shoe Company.
Born in the far north in Kaitaia, I spent my early years growing up in Coopers beach
on our family farm, before moving to Tirau where my father was a beekeeper. When
he was offered a new career at MAF our family moved to Auckland.
Recently my wife Teresa and I have moved to Raglan to create a new lifestyle and to
start a new venture working with Ray White Raglan. We are active outdoor sports
people and both enjoy road cycling and mountain biking having cycled around the
country and covering many kms on our bikes. Sports have been a big part of my life
and having run many marathons also I have been fortunate to meet and enjoy the
company of many sporting people over the years.
Known for my unwavering integrity, honesty and professional real estate sales
approach, I believe in keeping in touch every step of the way and to offer advice and
guidance through the sale or purchase of any property. My genuine nature ensures
you feel relaxed through what can sometimes be a stressful journey.
I look forward to being of assistance and helping you with your next real estate sale
or purchase and being a part of this great Raglan community .
Just don't knock me off my bike if you see me on road!! Or give me a hard time if I
am having a coffee in Lycra...
Agent Reviews
Mathew & Lee Hughes

We appreciated Grahams honesty and relaxed approach. He wasn't 'pushy' and took the time to show us the property. He kept us updated with current listings and was always available to answer any of our questions. Thanks Graham.